The Internet Society Canada Chapter (ISCC) is bringing together thought leaders from the government, civil society and legal, financial and technology sectors to discuss what's being done to ensure Canadians are skills ready for industry demands with the digital transformation of business.
AI and the future of employment demand a mix of tech and business skills.
Our esteemed panel will address key questions:
What skills and abilities are required to meet demand?
How do we ensure job readiness?
Who should safeguard Canadian values and laws vis-a-vis algorithms?
How should Canada position itself globally?
What's our niche, eh?
Event Address:
The Vault
250 University Ave
Toronto Ontario
We look forward to seeing you there!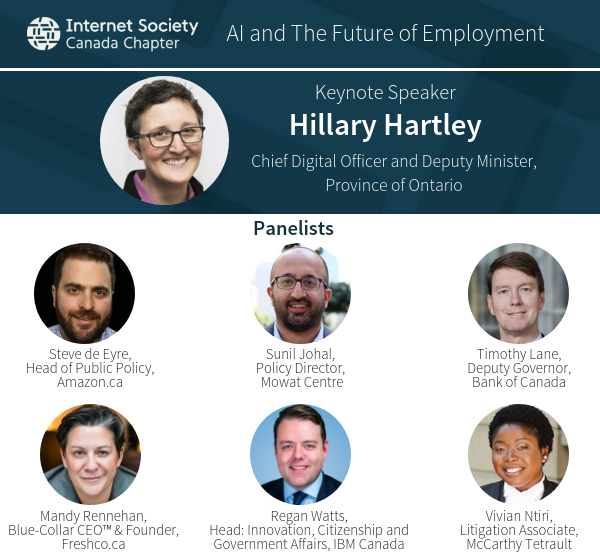 Thank you to our Presenting Sponsor!